Day 1 :
Keynote Forum
Aesthetic Academy Asia, Malaysia
Time : 09:15-10:00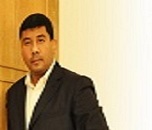 Biography:
Ramamurthy has completed his Medical studies in India in year 1996 and has pursued his Diploma in Dermatology (Cardiff - 2000), Fellowship in Laser Surgery (Bangkok - 2002) and Certification in Pain Management (Paris - 2003). After being appointed as the Vice President of Association of International Certified Aestheticians in 2012, he was awarded the Letter of Credentialing and Privileging (Aesthetic Medicine) from the Ministry of Health in 2013 and currently Heads the Asia Academy of Aesthetic Medicine. He has been lecturing in several universities in Malaysia. He is also the key Opinion Leader for several renowned aesthetic pharmaceuticals companies.
Abstract:
Managing pain in aesthetic medicine takes a different leap when compared to general medicine or surgery, where some level of pain or discomfort has already set in. Pain in an aesthetic medical procedure is multifactorial; it depends on the type of procedure (botulinum toxin, fillers, threads, lasers, radiofrequency, infrared and chemical peel), site of treatment (face, body, bony area and hairy area), type of pain–nociceptive, neuropathic or inflammatory and patient's threshold to pain. To some, the psychological pain of what may go wrong can be more than the physical pain caused by the procedure. There is also the proportion of pain to skin color in laser related procedures. It is well known that anxiety and fear also play an important role in aesthetic procedures. Managing pain is just as much about managing expectations and it starts during consultation. Giving an insight to the pain and describing the sensation helps to prepare the patient. A holistic approach will be to provide a soothing ambience, clinical hypnotherapy and engaging all the senses - sight, hearing, smell, taste and touch, which are proven adjuvants in minimizing pain. Thereafter, simple and easily available approach will be to use ice cubes, cold sprays, ice gels, topical anesthetic cream, etc. Pharmacological pain relief can be classified into non-sedative and sedative options, with proper monitoring and emergency facilities required for the later. With so many options available, the physician's suggestion for pain management must be discussed with the patients and must not be carried out without their consent. Additionally, the choice of pain management must not interfere with the treatment outcome, such as using sedation when the patient's input is important during augmentation procedure. Other options include regional blocks, field blocks, use of tumescent and the correct concoction. Every physician will use his / her favorite formula. Pain management agent for Lasers will be different compared to pain management in injectables. We reviewed over 250 journals in aesthetic medicine which has some suggestion in pain management and narrowed it down to 10 best pain management practices, for selected procedures. The objective for today's aesthetic professionals must be to minimize the fear of pain, as well as effectively reducing the physical pain that ensues. With so many techniques and pain relief formulations available in aesthetics, the old saying, 'No pain, No gain' should not have a place in aesthetic clinics. The best practitioners need to keep their pain management protocol under review, operate a feedback system with patients, learn from
individual experiences and adapt to tailor future pain management strategies.
Keynote Forum
University of Malaya, Malaysia
Time : 10:00-10:45

Biography:
Kong Chee Kwan has served as a General Surgeon at the Ministry of Health Hospitals before underwent sub-specialist training and board certified as a Plastic and Reconstructive Surgeon. Consequently, University of Malaya appointed him as a Senior Lecturer and Clinical Specialist in the Department of Surgery. He has trained many general surgeons as well as plastic surgeons in the country. He has published numerous papers in reputed journals and has been serving as an Editorial Board Member of Medical Journal of Malaysia.
Abstract:
The principle of facial aesthetic units is essential in designing local flaps for facial coverage. Local flaps are routinely done for skin lesions that are too big to be closed primarily. The ideal local flap for reconstruction is the one that can be designed within the same aesthetic unit as that containing the lesion. Scars are best concealed by placing incisions along aesthetic margins. When a defect involves two or more aesthetic units, it is better to compartmentalize the reconstruction. Each skin flaps are planned to reconstruct the separate components of the defect that are located within separate aesthetic units. This may provide similarity of skin quality but, more essentially, places scars in the aesthetic margins. It is often beneficial to extend the primary defect by increasing the defect to an aesthetic margin or even to extend the defect to occupy an entire aesthetic unit. Reconstruction of the defect with a local flap will then position a border of the flap in an aesthetic unit for improved scar concealment. Several case studies will be presented with this idea in mind.
Break:
Networking and Refreshments Break: 10:45-11:00 @ Bunga Anggerik